The greatest of all time turns 70 on Tuesday and Al Dannity looks back on the former heavyweight champion's contribution to life, the universe, and everything…but most of all Boxing.
The story-telling fighter
DVD special editions are strange beasts. When you buy a movie, do you really care about all the extra junk they leave for you to watch? For the most part I don't but with one notable exception. One of the first DVDs I bought was When We Were Kings, Taylor Hackford's fine documentary on the Rumble in the Jungle. The film is a great piece of story-telling but the real steal was the extras. The full fights of both that famous battle with George Foreman and the Thrilla in Manila with Joe Frazier were included.
That's the thing about Ali's fights. They weren't like regular bouts. There was a spectacle to them, an almost cinematic quality. The contests with Liston had surprise, drama, and of course controversy. The trilogy with Frazier was filled with envy, anger, and ended in a Pyrrhic victory. The one that leaps out for its Hollywood appeal is the same fight that formed the culmination of Michael Mann's Ali, the 2001 biopic starring Will Smith. Only Don King could give it an apt title, it was the Rumble in the Jungle.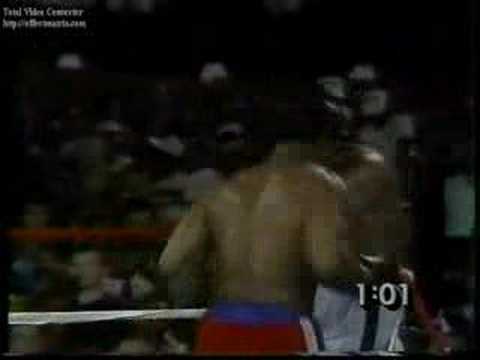 The fight with Foreman had an exotic location, Kinshasa in what is now the Democratic Republic of Congo. The protagonist, Ali, was on a path to redemption. The antagonist, Foreman, was an invulnerable warrior. Then came the main performance. A bout filled with the intrigue of rope-a-dope, the shocking twist as Ali eventually went on the offensive, and then redemption as he stunned the Boxing betting world by reclaiming its greatest title.
Talking as an art-form
Ali didn't need his hands to spin a good yarn. His ability to talk up a fight or belittle an opponent changed the way fighter addressed the public. Ali's mouth blazed a trail for Floyd Mayweather, Hector Camacho, Chris Eubank and, odd as it may seem, Wladimir Klitschko. None of these greats could compare to Ali's poetry in an interview but all were influenced by the greatest of them all.
A life well lived
Ali's lengthy battle with Parkinson's has been well documented but despite his struggles, it hasn't slowed his efforts to make this a better world to live in. From his refusal to go to Vietnam to his lengthy involvement in the civil rights movement, Ali found a way to use his status as a sportsman to influence the wider world. Happy 70th birthday Muhammad Ali and thank you for all the years.
Follow Sports Interaction on Twitter.
Related posts: